Make Your
Living Spaces Livable
When you walk into a room, the first thing that your body observes is the temperature in that room. Be it your work or office; if the air around you is not breathable and the temperature is too hot or too cold, you're likely to leave that place as soon as possible. We understand this, and hence, we provide customizable air-conditioning and heating solutions for all commercial and residential spaces.

We understand that everyone has different preferences when it comes to making their living spaces comfortable. Hence, we offer personalized solutions that suit you the best. What works for you works for us. We present several options to choose from, and on your prior approval, we will move forward in our step-by-step process. We are open to new and constructive suggestions.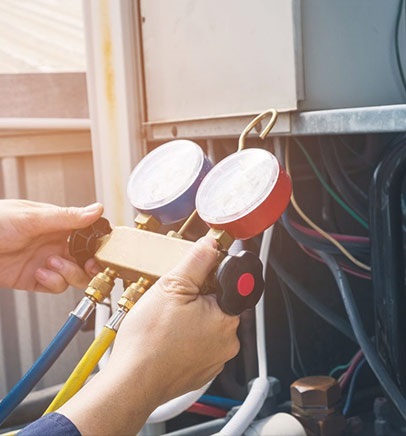 Our technicians and mechanics are trained and qualified professionals who approach their work professionally.
Our installation executives help you with the installation process quickly.
We take extra measures to help send the required equipment, solutions, and tools on time, to ascertain a smooth flow of delivery and installation process for your new HVAC.
We believe in improving our work by taking constructive feedback from you. Remember us whenever and if at all your heating and AC gives you trouble. We offer 24-hour support for emergencies. Our emergency requests have been quite low over the years, which speaks for itself about how efficient our solutions and services are.
Make your living spaces livable with our unique and customized solutions
Please save paper and show us the coupons on your device 
Free Estimates Available For Equipment Installation Or Replacement
Call today!